Do you know what's for dinner this week?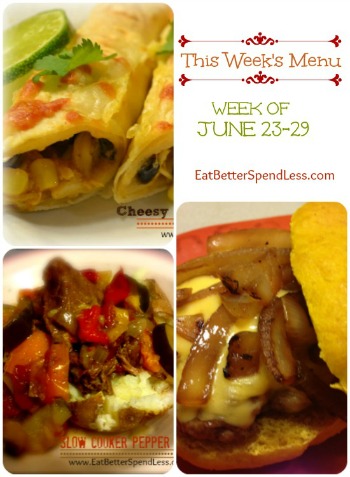 So, I think some of you thought I was a little bit crazy when I decided to go back to monthly meal planning. If so, your'e gonna truly question my sanity when I tell you why I'm not doing it any more.
It's because I've switched to seasonal meal planning.
Yep. Three months at a time!
I plan to write a detailed post about it but for now you can get an idea of what I'm talking about by reading this post I wrote for the humbled homemaker.
I know that not everyone is ready to jump into quarterly meal planning though! So I'm going to keep posting my weekly meal plans here and I'll link to whichever meals I have posts for. Remember, sometimes I update this post during the week as I cook the meals on the list and get photos! So if there's a meal that sounds good but isn't linked, it probably will be soon.
Here's what our family will be eating for dinner this coming week:
Ritz Chicken, Boiled Potatoes, Green Beans
Grilled shrimp, Loaded baked  potatoes
Pizza Burgers, French Fries, Peas
BLTs, Broccoli salad
If we decide to make a dessert I'll come back and let you know.
Enjoy your week! And don't forget to pin your favorite recipes!
Update: We made dessert!
click the picture or the link below.
****
Linking up with:
More Ways To Eat Better and Spend Less: