Welcome to Eat Better Spend Less, where I'm helping moms experience smoother evenings and stick to a budget by having a meal plan, something in the freezer and "cooking when we feel like it."
This site was created when I realized I was in a rut. We were eating out a lot, and even when I did cook dinner, it was the same few boring meals week after week. After balancing the checkbook, I declared "We need to start eating better and spending less money."
If you're eating out more than you'd like, or getting stressed around dinner time because you don't know what to cook, you're in the right place.
To get started, make sure to download the book that started it all; "16 Strategies To Eat Better And Spend Less."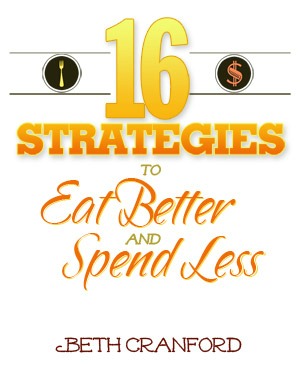 It sells for $9.99, but it's my gift to you when you subscribe to my newsletter. Click this link to learn more about the book.
Sign up here to get your free e-book.