Today I'm turning my blog over  to my friends Tracy and Susanne, from Homemakershutch.com. They're digging out their slow cookers this month and putting them to work. I love the idea of slow cooking during one of the busiest months of my year, so I've joined them. They offered to drop in and share some tips and ideas with you and of course I said "come on over!"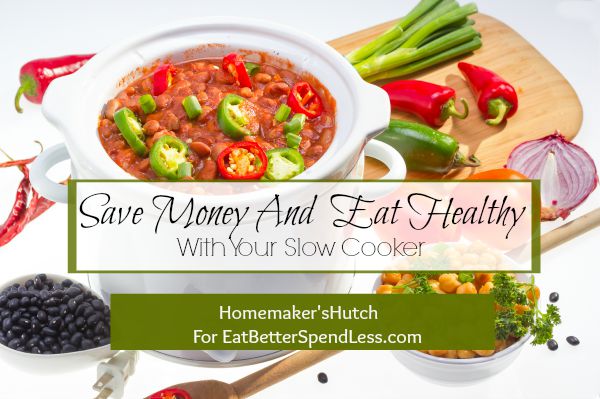 Do you own a slow cooker? Have you used it lately? If not, now is a great time to dig it out of the back of your kitchen cabinet, dust it off and put it to use.
But It's Summer … Aren't Slow Cookers Just for Winter And Church Potlucks?
We remember the days when we dug out the crock pot just a few times a year to make something that would stay hot at the church potluck, or to make a batch of meatballs in barbecue sauce for the neighborhood get-together.
And yes, slow cookers are the perfect way to prepare all our favorite winter comfort foods like soups, stews, chowders and the likes. And what would Thanksgiving be without some crockpot mac and cheese or slow cooked squash casserole?
But you know what… slow cookers are great in the kitchen year around. We particularly appreciate them in the hot summer months. Instead of having a pot simmer for hours on the stove, or worse turn on the oven, we cook most of our family meals in the slow cooker without heating up the kitchen. Give it a try – your air conditioner (and your power bill) will thank you.
Let's take a closer look at how this "old-fashioned" appliance can help us cook more frugally.
It'll keep you from ordering take out or getting fast food. You start it in the morning and by the time you get home dinner is hot and waiting.
Slow cooking is a great way to make even the tougher (and thus cheaper) cuts of meat tasty.
Slowcookers are great for soups and stews. Use leftover veggies and meat and turn them into a tasty meal. They are also easily stretched when you have extra hungry mouths to feed.
All you need to get started is a slow cooker and a few recipes. We've got the recipes covered during our month long recipes sharing over at Homemaker's Hutch. Sign up for the 30 Day Slowcooker Challenge  (it's free) and you'll get a recipe a day in your email inbox.
As an added bonus you'll notice that you'll start to cook healthier and more wholesome food. Yes, a lot of slow cooker recipes include "cream of …" type soup, or seasoning mixes. The end result is still better for you than fast food or convenience food from the freezer section of your local grocery store. Plus there are plenty of recipes out there made from nothing but fresh, healthy ingredients. Heck, you can even make your own cream type soup mix without all the added preservatives. It's cheaper too.
Slow cookers make it easy to cook real food that's full of lean meats and plenty of veggies. Find a few recipes you think your family will like and give it a try. You might just rediscover your love for a real home cooked meal made from ingredients you can pronounce and recognize.
Don't forget to sign up for our 30 Day Slowcooker Challenge. We look forward to sharing our favorite recipes with you and chatting in our Facebook Group. See you there.
photo courtesy of Snyfer@dollarphotoclub.com
More Ways To Eat Better and Spend Less: